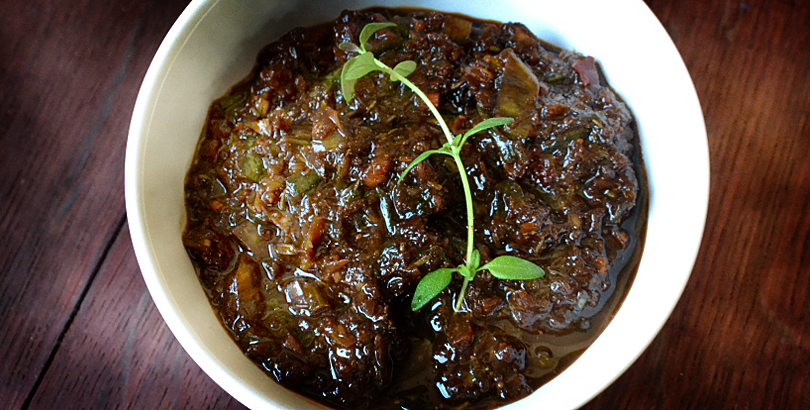 You've heard of Jerk seasonings and Jerk rubs, well this is a jerk marinade that gets that great jerk flavor deep into the meat. You can use this marinade on all kinds of meat and poultry. You might vary the amount of marinade, with the kind of meat and the taste you want.
INGREDIENTS
1 medium onion, finely chopped
1/2 cup/120 mL scallions, finely chopped
1 hot pepper, finely chopped
3 tablespoons/45 mL soy sauce
1 tablespoon/15 mL oil
1 tablespoon/15 mL cider or white vinegar
2 teaspoons/10 mL fresh thyme leaves
2 teaspoons/10 mL sugar
1 teaspoon/5 mL salt (kosher or sea salt is preferable)
1 teaspoon/5 mL Jamaican Pimento (Allspice), ground
1 teaspoon/5 mL black pepper, ground
1/2 teaspoon/2.5 mL nutmeg, ground
1/2 teaspoon/2.5 mL cinnamon, ground
Dash hot sauce (optional)
Prep Time: 15 minutes
Total Time: 15 minutes
Yield: Makes about 1 cup
PREPARATION
Combine all ingredients in a blender and blend until smooth. This marinade can be stored in the refrigerator for up to one month.