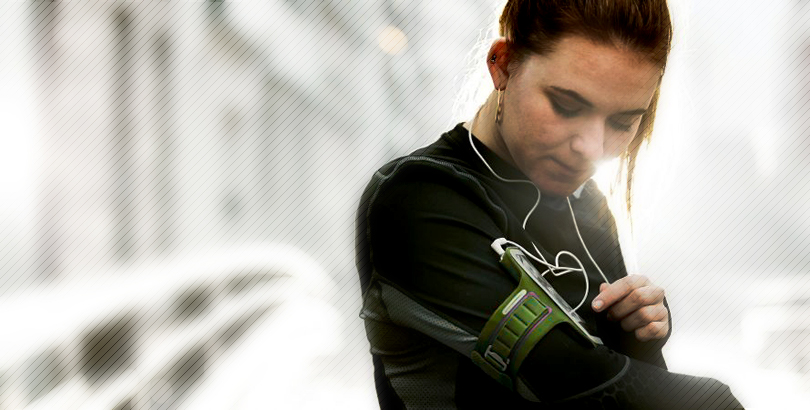 This is that time of the year when everyone wants to lose the excess fat that they have piled up over the holiday season. Also, the time of the year when we exchange gifts. You can positively encourage someone to continue with their fitness regime by gifting them these must-have-gadgets for any fitness enthusiast.
Sports Headset
Finding earbuds that stay put while you're being active (and getting sweaty) isn't easy. But in last few years multiple companies have launched high quality headsets that do not pop out of your ears when you switch from lifting weights to crunches. They deliver crisp audio, too, at levels that let you still hear what's going on around you. Best thing is they are available under all price ranges.
Fitness Tracker
Simply tracking activity can be extremely motivating to do more. Trackers like Nike Fuelband or Jawbone Up contains motion-sensors to track movements through the day, translating activity into calorie burnt. These information be compared with others, regardless of the sports one is doing. It also counts the steps taken, monitors sleep and sleep patterns indicating which part of the life requires changes.
Wifi Smart Scale
The modern wi-fi scales not only tell weight but also track weight changes, monitor BMI and body fat percentage for almost the entire family. The data is uploaded via WiFi network and available online or in a free phone app. Pairing them with any other fitness tracker gives an overall view of activities and present fitness situation.
Adjustable Dumbbells
No more strewn around of multiple weights all across the workout area at home. Adjustable Dumbbells set (like Bowflex SelectTech 552) can replace 15 pairs of weights, adjusting from 5 to 52.5 pounds. Just adjust the desired weight on the dial to switch up how much weight you're lifting. Molding around the weights' metal plates ensures they aren't clanking around with each rep.
Xbox 360 Kinect Training Bundle
Want to get fit but avoid going outside? Then Xbox 360 Kinect is the perfect gift as Kinect motion tracker is compatible with a range of exercise games that offer surprisingly good workouts. Nike+ Kinect and Adidas miCoach Kinect both offer workouts, fitness plans and performance tracking.
 Heart Rate Monitor
The latest models, which are no longer big and bulky, can track pace, heart rate and distance. These also have GPS and are compatible with social media. Some of these do 'Live' tracking and can identify personal data. If you get too stressed up and your heart rate goes out of control, the smart watch monitor starts beeping and alerts you.
Low-Fat Multi-Cooker
Fatty cooking oils are absolute no-no in a health-freak's kitchen. The low fat multi cooker helps to eliminate them from the diet. These are capable of making a variety of delicious and hearty meals quickly using little to no cooking oil.
So no longer pass on recyclable gifts. Gift them something that will help your loved ones get fit and healthy.