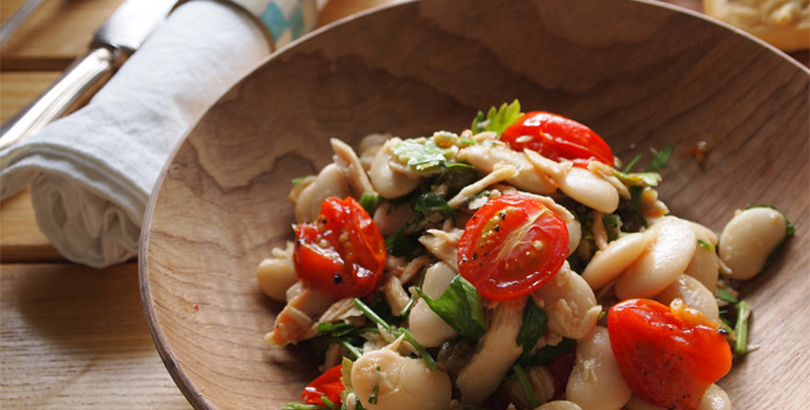 Butter bean and tomato salad – A healthy recipe that is easy and quick to make. Butter beans are also known as lima beans. It's healthy and full of potassium and protein.
Ingredients
300g can butter beans, drained and rinsed
500g cherry tomatoes, halved
2 small green or yellow courgettes
1 small red onion, chopped
15-20g pack fresh coriander, chopped
2 tbsp lemon juice
3 tbsp olive oil
1 tsp ground cumin
Preparation
Chop the courgettes into small dices.
Add all the ingredients into a salad bowl.
Add some salt and pepper and mix them well.
Give it a resting time of 10 minutes and serve.
Nutritional Info
• Calories: 109 (457 kj)
• Protein: 4g
• Total Carbohydrate: 9g (Sugars: 0g)
• Total Fat: 6g
• Saturated Fat: 1g
• Cholesterol: Nil
• Fiber: 3g
• Sodium: 400mg