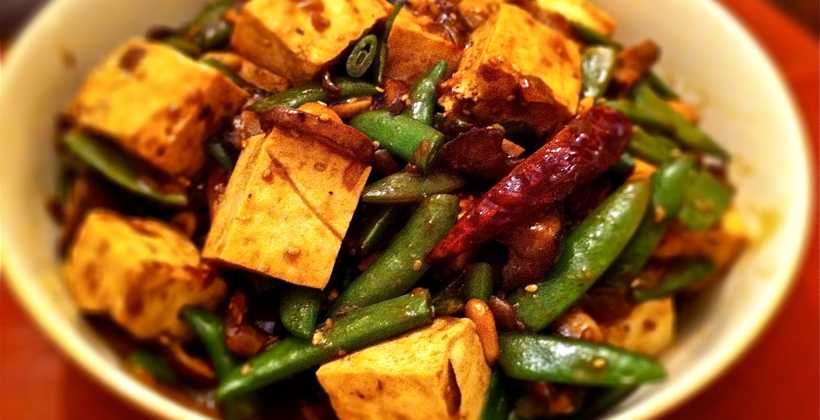 Tofu is a Chinese staple food for vegetarians. This stir-fry is inspired by a traditional Chinese dish called rainbow beef.
If you cannot get tofu, you can prepare the same dish with paneer. This dish comes with so much flavor, one might forget all about its amazing health benefits.
Ingredients
1 tbsp. olive oil
1 cup mixed bell peppers (green, yellow and red) sliced
1 onion, sliced
1 cup tofu, sliced
5 cloves of garlic, sliced
A roughly crushed black pepper
Salt
Preparation
Take a pan and spray some olive oil. Place the veggies and toss well.
Add tofu and stir fry for three minutes. Sprinkle some black pepper and salt. Serve hot.









Nutritional Info
• Calories: 273 (114kJ)
• Protein: 10g
• Total Carbohydrate: 2.3g (Sugars: 0g)
• Total Fat: 5.5g
• Saturated Fat: 1.5g
• Cholesterol: 18mg
• Fiber: 2.3g
• Sodium: 344mg
• Calcium: 800mg