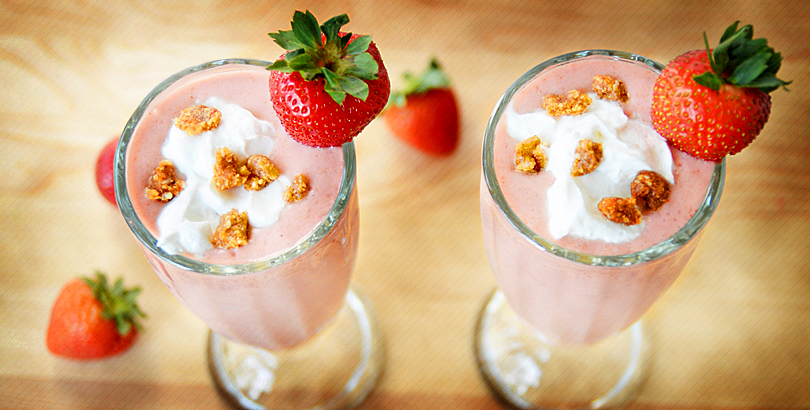 This yummy pink awesomeness, is a healthy, refreshing smoothie that tastes like strawberry shortcake. It satisfies as much as a dessert, as it does a breakfast or a midday snack. Strawberry Shortcake has been a classic American dessert for over 100 years. This smoothie will really appeal to children, or anyone with a sweet tooth, especially those who love biscuits and desserts.
Ingredients:
• 2 scoops Low Carb Vanilla
• 1 cup unsweetened vanilla almond milk
• 10 frozen strawberries
• ½ tsp almond extract
• stevia (to taste)
• 5 ice cubes
Preparation
Place all ingredients into a high speed blender and puree until smooth.
Nutritional Info
• Calories: 227 (784 kJ)
• Total Fat: 6g
• Saturated Fat: 5.2g
• Total Carbohydrate: 20g (Sugars: 6g)
• Fibre: 6g
• Protein: 25g