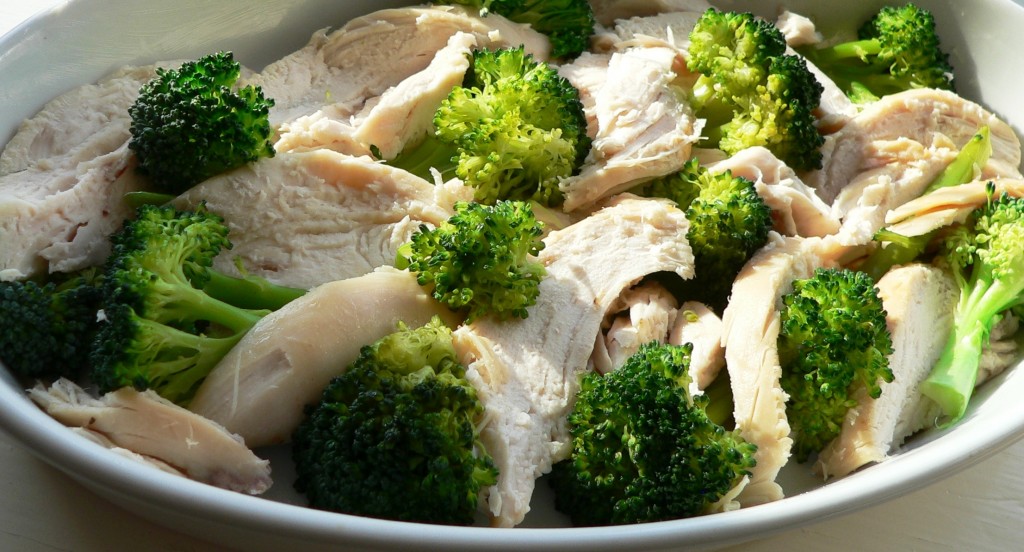 One of the most delicious ways to shed those calories is salads. They are nutritional and the same time tasty. And the super likeable fact about salads is, they are versatile. You can add anything in the plate to make it healthier and tastier. This salad is one of them. It's rich in calcium, antioxidant and fiber.
Ingredients
1 Broccoli
1 julienned red Pepper
1/2 cup Mandarin Orange segments
2 cups Spinach Leaves
170 gram grilled Chicken Breasts
1/8 cup Orange Juice
1 tsp. Lemon Juice
1 tsp. Red Wine Vinegar
1 tsp. Mustard
Preparation
Cut the broccoli into florets. Cut the grilled chicken breasts into strips. Take a bowl and mix broccoli, red pepper, oranges, spinach leaves and chicken. Toss well. Take another bowl and mix lemon juice, red wine vinegar, orange juice and mustard. Drizzle this over the chicken and toss.
Nutritional Info
• Calories: 386 (1613KJ)
• Protein: 36g
• Total Carbohydrate:  33g (Sugars: 10g)
• Total Fat: 4g
• Saturated Fat: 4.6g
• Cholesterol: 35mg
• Fiber: 3.0g
• Sodium: 335mg
• Calcium: 250mg