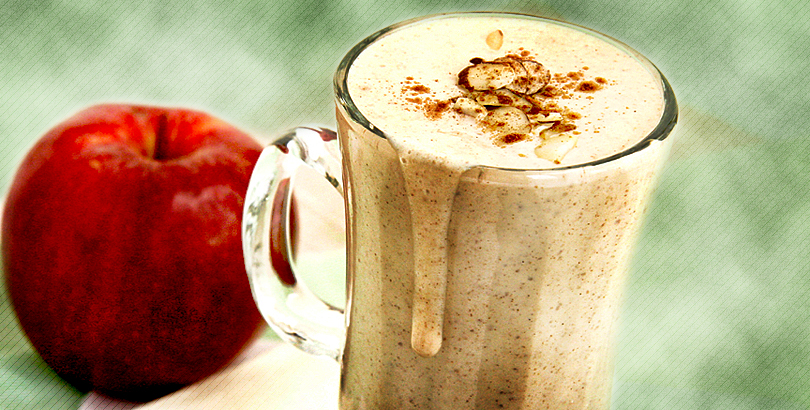 The smoothie itself has the perfect amount of sweetness, and the tiny addition of cinnamon gives it a spicy kick. It's almost like having apple pie in a glass — except this meal will keep you full until lunch! The added bonus of this recipe is how easy it is to build upon; add kale, or berries to the mix to really amp up the antioxidant power.
Ingredients:
• 2 scoops Low Carb Vanilla
• 1 unsweetened vanilla almond milk
• 1 Granny Smith apple (cored, sliced)
• ½ frozen banana
• 1 tsp cinnamon
• stevia (to taste)
• 5 ice cubes
Preparation:
Put all ingredients in a blender and enjoy!
Nutritional Info
• Calories: 343 (1434kJ)
• Total Fat: 6g
• Total Carbohydrate: 51g (Sugars: 27g)
• Fibre: 12g
• Protein: 26g
• Sodium: 82mg